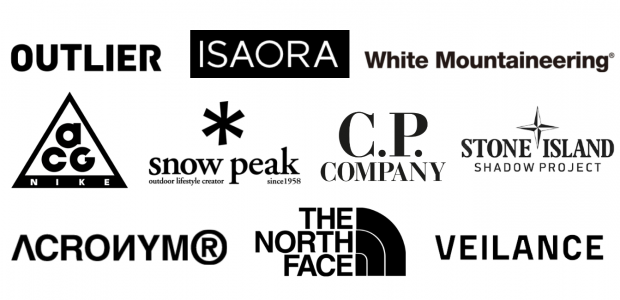 Sometimes the unease of mainstream fashion can give your wardrobe an existential crisis. It is when everyday clothes and fashion shows stop making sense to you and you're never really confident wearing them. And then, you are given two choices; either go all-out boho, thrifty and colorful in tie-dye clothes and vintage shirts, or opt for a survivalist/minimalist-core fashion. The latter is the kind of fashion we'll be touching on; it reminds one of the necessities of comfort that translates into fashion. 
For instance, you'll only wear something 'cool' if it's comfortable enough. Sleek, singular-toned trench coats, shell bombers, and weatherproof fabrics are all examples that define this extremely utilitarian outlook in the latest fashion trends when we talk about minimalist performance outdoor fashion today. 
Veilance is a godsend from popular outdoor brand Arc'teryx. It was created with the sole purpose of unifying the technicality of Arc'teryx with fashionable apparel. The recurring theme present in Veilance clothing is the radical minimalist approach of Arc'teryx urbanized into everyday clothes; their zip shirts, comp pants, and monochromatic colors are a common sight and have garnered a craze all around. 
As technical performance fashion gains a resurgence, we bring you alternative brands like Veilance that provide the same minimalist approach to fashion that prioritizes comfort and versatility. 
Best Quality Similar Sites Like Veilance 
Acronym
Here's brand known for their innovative acumen. A small team of specialists thrives in bringing the latest trends in fashion into a minimalist context. They are very attentive to their explorative design process combined with fine engineering and craft of latest production methods.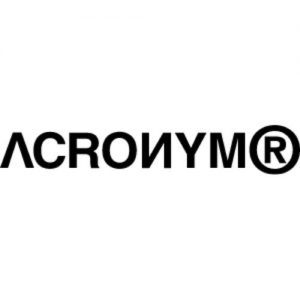 Their clothing provides clever proprietary features like the Jacketsling (gives you the ability to carry your jacket using the attached sling), the Gravity Pocket (an internal sleeve pocket that is truly innovative bringing convenience to carrying essentials like mobile phones and keys and having them within reach), etc. 
Their most common production methods use Gore-Tex and Windstopper, which make their clothing items more comfortable, breathable, and long-lasting. 
Pros
A small team of creators can quickly respond to customer needs

Their product classification style allows customers to shop with ease 

Durable and for long term use

Quality assured 
Cons
Expensive

Poor customer service online
Customer's Words
Customers love how durable and reliable Acronym products are. Their rich fabric quality, technical acumen, and small team are all emphasized in positive reviews from customers worldwide. Moreover, their in-store and online shopping experience is one of the most convenient attributes customers always mention. 
Stone Island Shadow Project
The signature compass logo of Stone Island products is recognized everywhere. They are one of the contemporary brands involved in making the best ergonomic, technical-performance-focused clothes in the world right now.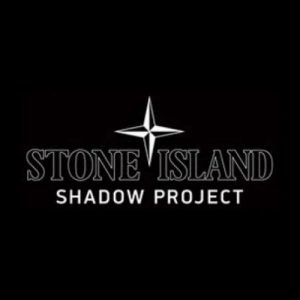 You will love Stone Island if quality clothing is important to you, even if it means paying a higher price. They are durable and specifically made to cater to your comfort while staying boldly fashionable. 
Pros
High quality and long-lasting products

Best lightweight techwear

Trendy and always innovative

Excellent customer service 
Cons
Expensive

Late deliveries from time to time
Customer's Words
Customers of Stone Island are usually those that prioritize extra comfort in techwear. Plus, they are lightweight, something that is appreciated by most customers. Even though they are somewhat expensive, their quality of clothing, brilliant customer support and trendiness make up for a top-notch techwear brand in many customers' eyes. 
Nike ACG
Who doesn't know Nike? The leading sports brand that we see everywhere and probably already own something from brings you ACG (All Conditions Gear). Specifically for the tech-oriented approach to fashionable clothing, they offer anything from bomber jackets, tracksuits, sweatshirts, and pants, etc.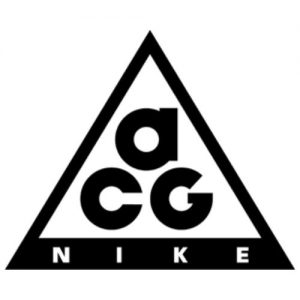 They are available worldwide and have a strong online presence meeting your demands from the comfort of your home. 
Pros
Widely accessible everywhere

Prominence in online shopping 

Strong customer service 

Huge collection for men, women, and children

Weatherproof

Relatively cheap
Cons
Poor customer service in some regions

Not all products offer consistent quality
Customer's Words
Nike customers are well-aware of the brand's quality. They are available everywhere, no matter where in the world you reside in. Moreover, most techwear brands are expensive for the work that goes in, but Nike ACG is one of those few brands that offer the most affordable prices and a broad portfolio of clothing and accessories to choose from. However, because Nike is big globally, their service isn't of the same quality everywhere around the world, especially their customer service. 
C.P. Company
This is the baby brand from Stone Island founder Massimo Osti. It is known for its quality and long lifespans. Their Goggle Jacket is a hit in the minimalist market. Their specialty remains most prominent in their dyeing methods that bring you the best clothes of rich taste and quality.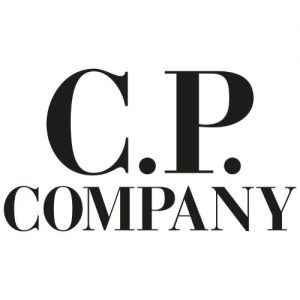 Pros
Premium quality fabric and production

Same production technolgoy as Stone Island
Cons
Expensive

Not long-lasting enough

Poor customer service
Customer's Words
Customers usually buy from C.P. Company because they already buy from Stone Island. Their supreme quality of clothes and their sustainability are favorite factors everpresent in loyal customers' reviews. They are relatively pricey but the quality justifies some of the prices according to customers. But a lot of their products aren't as long-lasting and the customer service is poor as well. 
The North Face Black Series
The North Face is easily one of the most popular outdoor performance brands in techwear. We all have owned a The North Face backpack or jacket at least once in our lifetimes. Their black series is a well-curated line dedicated to techwear and the minimalist approach to fashion. It is a revamp of the vintage TNF in a more refurbished look created by even better durable materials and the best technology. They can be expensive but always assure quality and durability. 
Pros
Uses unique materials like Spectra and Tyvek in their apparel collection

Minimalism and quality combined 

Longer lifespan 

Classic styles back with a new look
Cons
Expensive

May not be the most variant brand for one looking for some colors
Customer's Words
Customers mention the significant difference of durableness and quality embodied in a fabric whenever they buy The North Face. It will cost you more bucks but eventually be more used than you'll initially expect. The online service for TNF has had mixed reactions and complaints of wrong deliveries in the past. 
Snow Peak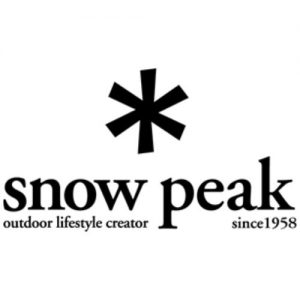 Snow Peak is somewhat different from the herd, shifting more towards 'looking' very outdoorsy and crisp in its offerings. But it does have a broad and comprehensive portfolio of minimalist, survivalist, techwear clothing to suit a variety of tastes.  Their collection includes outers, inners, midlayers, tops, jackets, and accessories for men and women. They too are expensive and considered a 'niche' brand among similar techwear brands.  
Pros
Broad collection for men and women

Strong online presence and extensive customer service for 'matchmaking' services as well in-store
Cons
The brand is considered a 'middleman' by some customers for its high prices and lack of quality

Not available/accessible as strongly in all countries
Customer's Words
Customers appreciate the variety of options and excellent customer service but are wary of the mismatch between quality and price.
White Mountaineering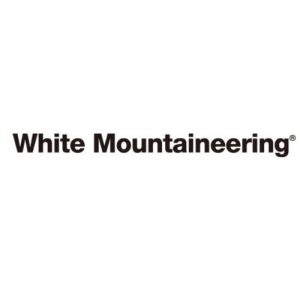 White Mountaineering is a Japanese gem in the techwear industry. They add boldness and flavor to the minimalism. Flannels, two-toned overcoats, and jackets and outers made of corduroy and fleece. Here's a similar brand that lets you take one more step. It is rather 'cooler' than many of its counterparts simply because it stays true to the survivalist core while bringing their pioneering creativity in design and quality. They bring the shininess of a new toy back to the usual toys. 
Pros
Highly advanced and rich materials 

High-end brand famous for its trendsetting apparel both in Japan and the United States

New look on classics

Collaborative partnership with Adidas
Cons
Luxurious brand that is quite expensive

Not widely available
Customer's Words
A reliable brand for long-term use and design is a solid factor behind many customers choosing White Mountaineering. The partnership with Adidas gained the brand more recognition from customers worldwide but their expensive prices and lack of stores in multiple regions leave them room and more customers to expand on.
Isaora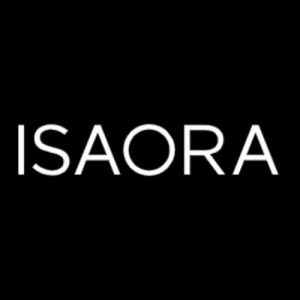 The NYC-based brand is a more environmentally conscious choice as they bring a very scientific and sustainable approach to their fashion. Very chic-looking and minimal, the materials are technical and long-lasting. Production quality is always stressed on by happy customers.
Pros
Green and sustainable products

Quality materials

Cutting edge manufacture

Trending designs give them exclusivity in techwear

Lots of discounts and sale offers
Cons
A niche brand, therefore not as widely available

Relatively pricey
Customer's Words
This brand is quite the fan-favorite among many; its all-round nonchalance in fabric quality, production, trendy creativity of designs, and budget-friendliness wins it the fan-favorite award. Many customers feel the high prices are justified given they receive quality and environmentally conscious products. 
Outlier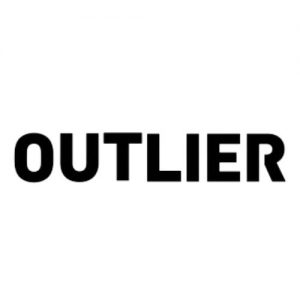 To end the list, here's another NYC-based brand that rose to fame through its star product, the all-purpose pant (weatherproof and durable). The all-purpose pant reflected what their expansion would be inspired from; sheer technical and practical brilliance. They now have a comprehensive line of innovative pieces, attentively designed looks, and quality production. However, unlike Isaora, the NYC-based counterpart, they are rather expensive.
Pros
Innovative design, technical quality, and construction

 Reliable for all conditions
Cons
High-end pricing therefore expensive

More expensive for international customers that pay customs tax
Customer's Words
Not the most-favored brand by many customers. They do have impressive designs and technical quality for the average outdoor enthusiast, but in the long run they don't justify the skyrocketing prices according to numerous customers, especially those living in foreign countries besides the US and have to pay a hefty customs tax on top of the shipping costs. 
Why Alternative Brands 
We always want to have options; substitutes for different reasons. Whether they are based on price, durability, a sudden change in taste of fashion, or maybe you cross a Stone Island store every other day on your way home. 
Brands like Veilance are widespread and available, and they all share a similar theme of fashion, techwear. You may choose a different brand because the delivery service is more efficient. Whatever reason you may have, these similar stores bring clarity to your informed choices and help you conclude what product suits you best and whether they are budget-friendly, or just better.