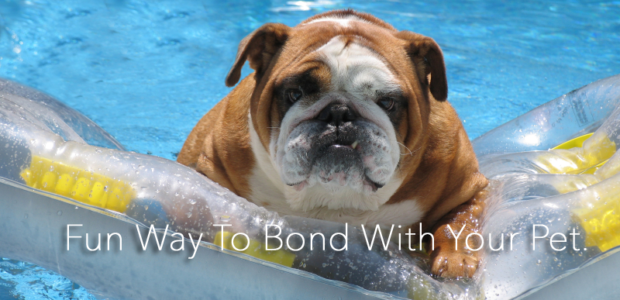 What a happy day when you bring your little mutt home for the first time. Dogs play an integral role our family lives. They are fun, goofy in a nice way, and a hell of a companion. So, you are thinking of getting him an inflatable dog pool, just to say how much you appreciate him. Why not? We think he deserves it too! So we compiled a kickass inflatable dog pool buying guide to help you breeze through the purchase process.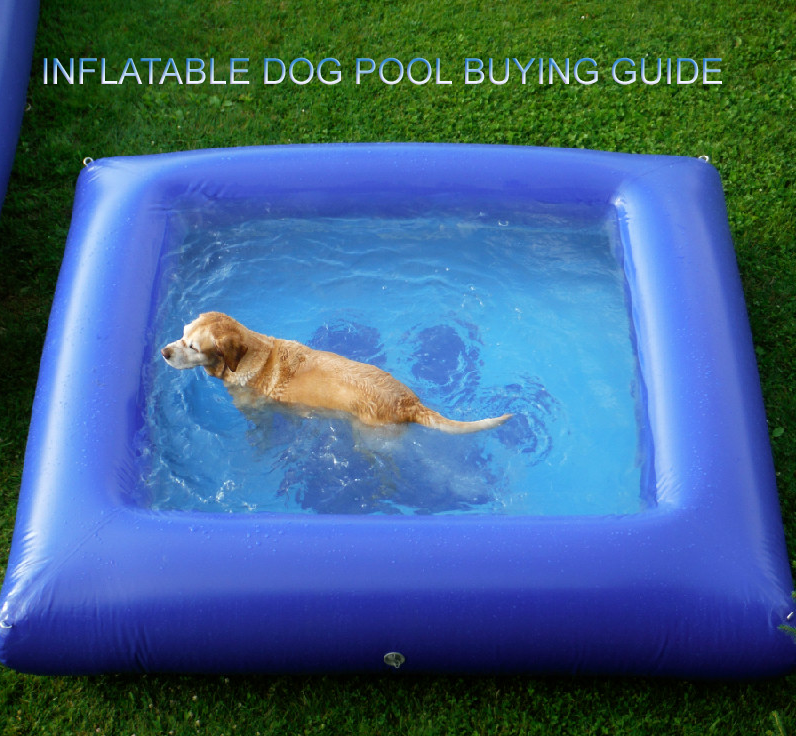 What is an Inflatable Dog Pool?
For starters, a dog pool is a large basin-like provision for a dog to swim, bath, and play in. it is usually placed outside especially during the hot weather so your furry friend can have a splash around. An inflatable dog pool is one such basin but made of sturdy PVC material that can withstand all that thrashing around
Why Buy a Dog Pool?
1.   Playing and cooling
Dogs need to get in hefty amounts of playtime and physical activity levels throughout the day. This is because they have immense amounts of energy to burn. The best dog pools will make it as easy as possible for your dogs to go inside and get out, whenever they like, by themselves. It should be deep enough to swim in and big enough for dogs of all sizes.
2.Excellent for Mutts with Weight and Joint Issues
Are you worried that your doggy is getting a tad on the heavier side? Then, by all means, get them a dog pool. It will be great exercise and he may end up dropping all those extra pounds. Also sadly, if your pup has painful joints, probably due to a degenerative joint disease, a dog pool provides the perfect place for him to exercise. The water provides much-needed buoyancy and takes the weight off the limbs.
3.Provides Relief from Hot Temperatures
They may not say it, but dogs get hotter than we do during summer. This is because they cannot sweat and so the heat becomes brutal. Keeping a dog pool handy will help your pooch to stay cool and hydrated during those smoldering months.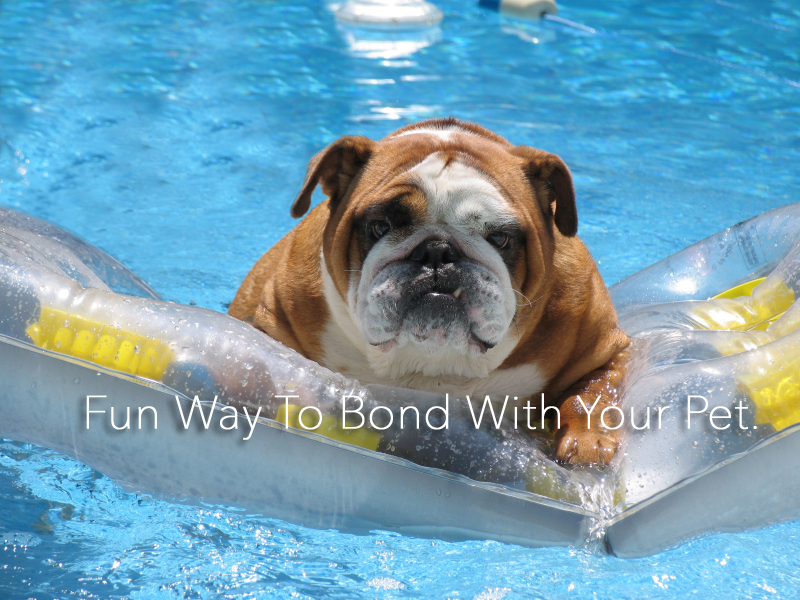 4.   Fun way to Bond
A dog pool gives you another way to bond with your pet. Dogs don't live as long as we'd like, so every moment counts. It will keep your dog happy and healthy and make you feel like an all-star pet parent.
Inflatable Dog Pool Buying Guide
Since we now know that you are in the market for an inflatable dog pool, we want to make the buying process as smooth as can be.
1.   Sturdy Material
Choose the right durable material that is suitable for withstanding inclement weather conditions, rambunctious canine usage, and giant paws especially if you have a large dog. The best so far is polyurethane, the kind that makes truck bed liner material. Another material you can consider is heavy-duty PVC. PVC is excellent not only because it is tough but also because you can fold it and keep it away when not in use.
2.   Size
Size is an important factor to consider when purchasing an inflatable dog pool. This is mainly because a Labrador will not use the same pool size as a Chihuahua. Having your dog measurements handy as you go shopping is a wise thing. Measure your doggy from the base of the tail to the tip of the nose to determine the diameter of the inflatable pool your will buy.
3. Ease of Inflating and Deflating
Let us not forget that this is an inflatable dog pool. You need a product that is easy to handle. Also, consider a spare repair patch to seal any small tears. There is no need to purchase a whole new inflatable dog pool because of a small tear.
Conclusion
Truth be told, dogs make us happier than any other household pet. They are very involved in our daily lives and their goal is to ever make us smile. This is why spending a good dime on getting him/her a good dog pool should be no hustle at all. Go on, brighten his/her life half as much as he brightens yours.